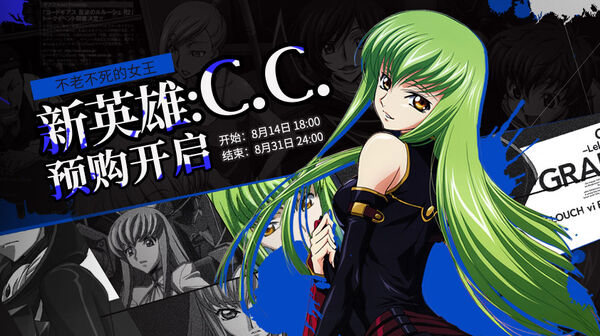 Website
Event Time
Start: 14 August 2020 at 6.00 PM GMT+8
End: 31 August 2020 at 11:59 PM GMT+8
Event Rules
Log in the website and bind your server account.
Within the event period, you can purchase new hero C.C. at a cost of 40 Yuan (discounted from 45 Yuan) using currency from Jump Platform.
You can top up money on the Jump Platform by not specifying the game you want to top up while topping up on the website.
The leftover money on Jump Platform can be transferred to other games owned by Jump Network.
This new hero is expected to be arrived around Chinese National Day (around 1st October 2020).
All pre-order players will also receive this hero around the release date (normally should be around 1-2 days before the release date).
---
---