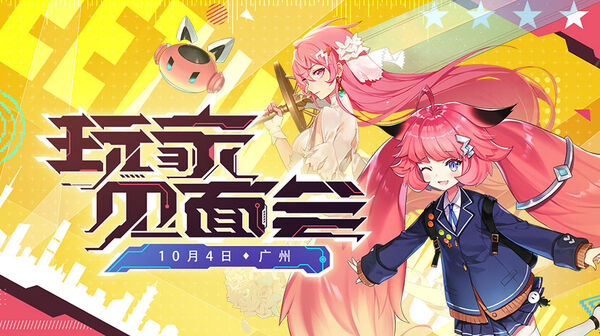 Web Event
Link: http://activity.jumpw.com/jumpwMeeting/index.jsp
Event Description
The carnival party of meeting between 300 heroes official team and players in Guangzhou Railway Station on 4th October 2020! with snacks and drinks that are provided for free! together with several events include live battle, challenge the demon king, team-up with anchor in battle, cute COSER, guess game, surprise draw, exchange gift, and other several benefits. There is also a reveal and news of JUMP's upcoming updates and plans! There are also exclusive customized peripheral gifts and generous game items for free!
The event is limited to only 100 players and players can purchase the ticket directly from the event page!
Event Ticket
The time available for purchasing the ticket is between 14 September 2020 at 11.00 AM to 30 September 2020 at 05.00 PM, a total of only 100 tickets available with each ticket costs 69 Yuan.
Players who successfully purchase the ticket will need to add QQ 787081686 to learn about the latest update of the event's details.
Each ticket can only be used by one person and real personal information must be filled when purchasing the ticket. When entering the venue, you need to register your personal identification information and enter the venue with the purchased ticket's SMS.
At the event, aside from official events, the rest of the meeting will be taken care by players, and the gifts will be prepared for everyone on site.
Event Gifts
Participate in this meeting not only can get in-game skin package, but you also have a chance to get customized T-shirt, Timi figure, mouse pad, and other physical accessories and rewards.
Event Schedule
The official events at the meeting hold between 01.00 PM - 06.00 PM and are divided into 7 parts as follows:
Challenge The Demon King (挑战大魔王)
Friendly Match Between Anchor's Fans (主播水友赛)
Like Activity (集赞活动)
Otaku Dance (宅舞表演)
Face to Face (策划面对面)
Guess Who He Is (猜猜他是谁)
Team Quiz (组队答题)
Notes
Meeting Videos: https://v.qq.com/x/page/j3159ipuli0.html
---
---