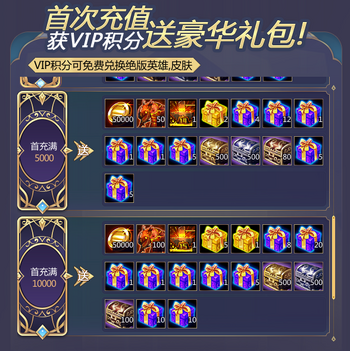 First Refill Bonus is a set of gifts given to a player during their first top-up on his/her server. Each server can only provide this bonus once. This bonus has a chance to be reset in some important events based on JUMP's decisions. Upon reset, all players can get the set of gifts from the first refill bonus on their next refill once more.
First Refill Rewards
Note: When the amount of Diamonds on the first top-up meets the condition to get more than one set of gifts (50 Diamonds and above), only the highest level of the set of gifts that can be granted will be given. (For example, a single first top-up of 300 Diamonds will get only the 4th set of gifts)
Community content is available under
CC-BY-SA
unless otherwise noted.