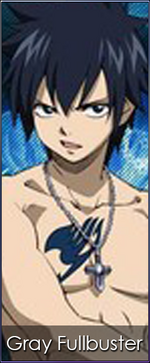 | | | | | | | | | | | |
| --- | --- | --- | --- | --- | --- | --- | --- | --- | --- | --- |
| HP | | 4 | | | | | | | | |
| AD | | 4 | | | | | | | | |
| AP | | | 6 | | | | | | | |
| Support | | | | 7 | | | | | | |
| Difficulty | | | | 8 | | | | | | |
| Gold | 6000 | | | | | | | | | |
| Diamond | 45 | | | | | | | | | |
| | | | |
| --- | --- | --- | --- |
| Health Point | 564 (+81) | Attack Damage | 50 (+3.3) |
| Mana Point | 338 (+46) | Attack Speed | 0.63 (+0.03) |
| Armor | 34 (+3) | Move Speed | 294 |
| Magic Resist | 33 (+0.5) | Range | 500 |
Abilities
---
Ice Make Lance
Cost: - Cooldown: -
Passive - Gray's basic attacks become Ice Make Lance spell, replacing the standard basic attack by dealing [0.9 AD] + [0.3 AP] magic damage and reducing target's Movement Speed by 12%~20% (Based on Gray's Level) for 2 seconds.
Note - The Ice Make Lance can critically strike and apply on-hit effects (including Life Steal).
Note - Life steal uses the magic damage from Ice Make Lance as a replacement for physical damage from basic attacks.
---
Ice Geyser [Q]
Cost: 60 / 65 / 70 / 75 / 80 Mana Cooldown: 12 / 11 / 10 / 9 / 8 seconds
Active - Gray casts a spell on the target location. After 0.75 seconds, it explodes and deals 70/130/190/250/310 + [0.7 AP] magic damage to all enemies in 200 range around the target location as well as freezing (stunning) them for 1.25 seconds.
---
Ice Make Saucer [W]
Cost: 80 / 85 / 90 / 95 / 100 Mana Cooldown: 30 / 28 / 26 / 24 / 22 seconds
Active - Gray creates 3 flying saucers which circle around the casting location for 7 seconds. Each saucer deals 30/55/80/105/130 + [0.4 AP] magic damage to all enemies it passes through and reduces their Movement Speed by 60% for 1.5 seconds. Each saucer is only able to hit the same target once. Gray can control the saucer's circling movement by holding left click on the target location for 0.2 seconds, then releasing it to make all saucers move their circling range to the target location. They can't move farther than the maximum range of their own.
---
Hyoujin Nanarenba [E]
Cost: 50 Mana Cooldown: 15 seconds
Active - Gray changes his 7 next basic attacks into melee range. While within the effect of this skill, Gray's Attack Speed is increased by 300%, he gains the ability to reduce all incoming damage by 15%/17.5%/20%/22.5%/25%, and his Movement Speed is increased by 20%/25%/30%/35%/40%. The bonus Movement Speed is reduced to 10% after he doesn't perform basic attacks on any target for 1.5 seconds. When Gray performs basic attacks on any unit while within the duration of this skill, the potential of bonus Movement Speed from this skill will be reset back to its full effect again. Each of his melee attacks deal [0.7/0.8/0.9/1.0/1.1 AD] + [0.4 AP] magic damage. The duration of this skill ends after 7 melee basic attacks, after 7 seconds have elapsed since activation of this skill, or when Gray casts this skill again while within the duration to end the effect earlier.
Note - The melee attacks from this ability can critically strike and apply on-hit effects (including Life Steal).
---
Ice Make Floor [R]
Cost: 120 Mana Cooldown: 150 / 125 / 100 seconds
Active - Gray turns the floor into ice from his casting location. All enemies who touch it will lose control of themselves and move randomly around the floor. Gray also gains 100% bonus Movement Speed while he's on the floor. The floor's duration lasts for 5 seconds.
---
Skins
---

Gray Fullbuster

Ice Trail Gray

Blazing Ice Gray
Community content is available under
CC-BY-SA
unless otherwise noted.