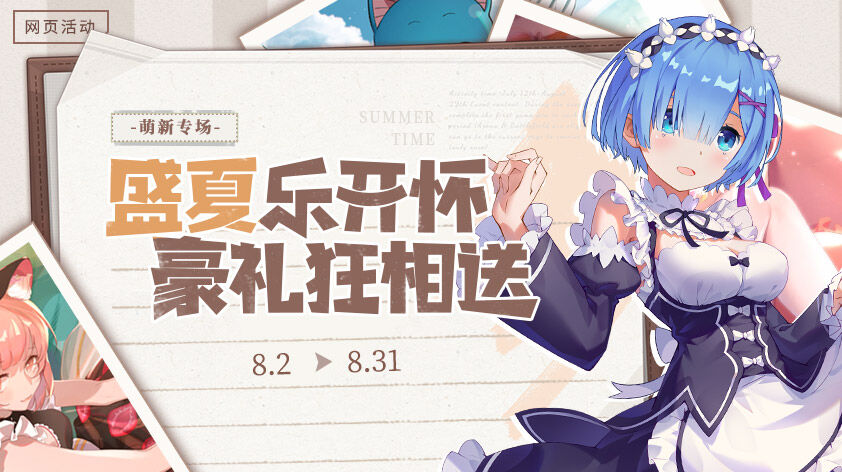 Event Website
Link: www.300.activity.jumpw.com/cases2020/mengxin/index
Event Information
Event Time: 2nd August 2020 to 31st August 2020.
Only new server-accounts that were registered before 31st July 2020 can participate in this event.
If participators reach the required Summoner Levels when reaching specific dates, they will get the corresponding rewards for those dates.
Before participating in the event, you must find bind your server-account to the website.
Reward List
2nd ~ 3rd August 2020: Reach Summoner Level 5 to obtain Random Touhou Hero Package x 1
4th ~ 5th August 2020: Reach Summoner Level 10 to obtain Hero Card - Timi x 1
6th ~ 8th August 2020: Reach Summoner Level 15 to obtain Skin Card - Ice Trail Gray x 1
9th ~ 10th August 2020: Reach Summoner Level 20 to obtain Hero Card - Yisha x 1
11th ~ 12th August 2020: Reach Summoner Level 25 to obtain Hero Card - Dita x 1
13th ~ 15th August 2020: Reach Summoner Level 28 to obtain Skin Card - Revy x 1
16th ~ 17th August 2020: Reach Summoner Level 30 to obtain Skin Card - State Alchemist Edward x 1
18th ~ 19th August 2020: Reach Summoner Level 35 to obtain Hero Card - Disizhuoer x 1
20th ~ 22nd August 2020: Reach Summoner Level 38 to obtain Skin Card - Etherious Natsu Dragneel x 1
23rd ~ 24th August 2020: Reach Summoner Level 40 to obtain Hero Card - Pandora x 1
25th ~ 26th August 2020: Reach Summoner Level 45 to obtain Hero Card - Peiji x 1
27th ~ 29th August 2020: Reach Summoner Level 48 to obtain Skin Card - Love Is ♂ Boundless (Chousen) x 1
30th ~ 31st August 2020: Reach Summoner Level 50 to obtain Skin Card - Cheongsam Emilia x 1
---
---