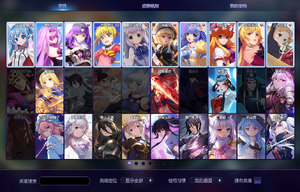 Hero Album or Hero Card Album is wherein you can find most of the in-game information about Heroes.
1. Hero Search (英雄搜索)
Type a hero name to search for the specific hero.
2. Sort by Role (英雄定位)
Support (辅助)
Mage (法师)
Marksman (射手 )
Tank (坦克 )
Fighter (战士 )
Assassin (刺客)
Show All (显示全部)
3. Sort by Personal Usage (使用习惯)
Soul Contract (灵魂契约)
Highest Win Rate (胜场最高)
Recently Played (最近出战)
My Favourite (我的最爱)
Most Used (常用优先)
Limited Time Purchased (限时购买)
Latest Heroes (最新英雄)
4. Owned Heroes (拥有英雄)
Checking the box will show only owned heroes in the album.
Hero Card Interface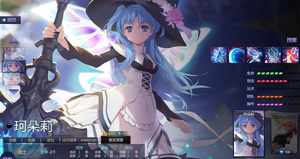 Clicking on a hero card will direct you to the hero's own information page.
Refer to the image on the right for the following: