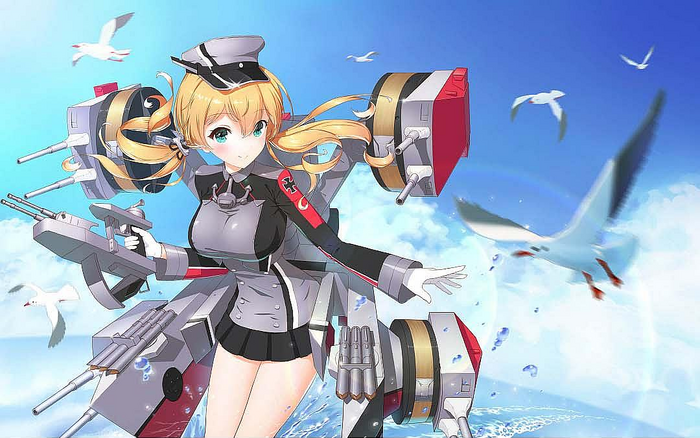 Maintenance Time
---

Kabaneri: The minimum requirement of stacks that can activate the passive effect reduced from 20 stacks -> 11 stacks
Gunblade Shot [Q]: Cooldown reduced from 4/3.5/3/2.5/2 seconds -> 3.5/3/2.5/2/1.5 seconds
Gunblade Shot [Q]: Base damage increased from 10/20/30/40/50 -> 20/30/40/50/60 
Forceful Shot [Q]: Cooldown reduced from 4/3.5/3/2.5/2 seconds -> 3.5/3/2.5/2/1.5 seconds
Forceful Shot [Q]: Base damage increased from 10/20/30/40/50 -> 20/30/40/50/60 
Kick Shot [W]: The Movement Speed reduction effect increased from 25% -> 40%
Sprint [E]: The interval of each stack Mumei gains reduced from every 5 seconds -> every 4 seconds
Sprint [E]: The Armor Penetration effect increased from 5/10/15/20/25 -> 10/15/20/25/30

Bloody Thorns [W]: The effectiveness of the Movement Speed debuff from a wall of Bloody Thorns reduced from 30%/40%/50%/60%/70% -> 30%/35%/40%/45%/50%

Arrow of Sealing [W]: The base damage of the active effect reduced from 60/105/150/195/240 -> 40/85/130/175/220
Arrow of Sealing [W]: The scaling damage of the active effect reduced from [0.6 AD] -> [0.5 AD]
Arrow of Sealing [W]: The traveling distance of the arrow reduced from 1000 range -> 800 range

Blue Feather [W]: The bonus Movement Speed from the active effect reduced from 35%/40%/45%/50%/55% -> 20%/25%/30%/35%/40%
Absolute Suppression [E]: The Armor reduction debuff from the passive effect adjusted from 15% -> 4/8/12/16/20
Unbreakable Will [W]: The scaling value of the shield effect reduced from [0.45 AD] -> no longer scaling with Attack Damage (0.00 AD)
Unbreakable Will [W]: The duration of shield effect reduced from 4 seconds -> 2 seconds
Unbreakable Will [W]: The ability to restore Yisha's Health on each of her basic attacks while within the shield's duration has been removed.
---

Recipe price reduced from 900 Gold -> 600 Gold
Total price reduced from 2250 Gold -> 1950 Gold
Selling price reduced from 1575 Gold -> 1365 Gold
---


Her skin Rokkon Shojo will be sent to the crowdfunding players (who participate by funding at least 150 Yuan) at 2016.12.05.
---
Bug Fixed
Fixed the abnormal size of the Sephiroth's () hitbox.
Fixed Takamachi Nanoha's () Restricting Lock [Q] that sometimes it could reduce target's Magic Resist.
---
Optimized Adjustments
---
New Contents
Changed Login BGM to Re:Zero kara Hajimeru Isekai Seikatsu Ending Theme Song - STYX HELIX (by MYTH&ROID).
---
---
Community content is available under
CC-BY-SA
unless otherwise noted.