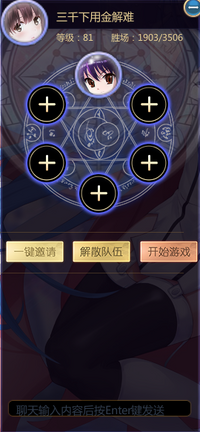 Team Interface is an interface wherein you can invite your friends to play together.
The information of the interface are as follows:
Additional Information

You can start normal matchmaking with at most 4 players, including yourself.
Currently, there is no option to start matchmaking with a team of 5 or 6 players.
To start matchmaking with a full team (7 players), the level of each player must be at least 30.
Matchmaking of 7 players are separated with normal matchmaking, a full team will only match with another full team.